It is important to work with an experienced roofing contractor whether you are updating an entire roof or simply patching up some missing shingles. This home improvement project requires a specific set of skills, years of experience and meticulous workmanship that only a high-rated roofer can efficiently deliver. A good indication of this is a consistent A+ rating from the Better Business Bureau (BBB). But what does this exactly mean to you as a roofing customer?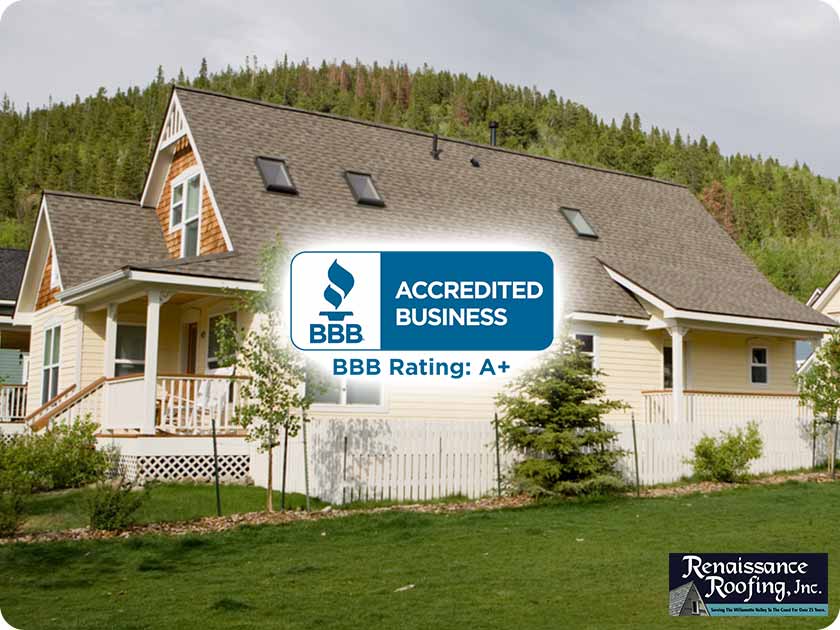 Outstanding Customer Service
A roofing contractor needs a clean slate in order to achieve an impressive A+ rating from the BBB. This grade assures potential customers that there are no unresolved issues and complaints from previous roofing clients in regards to the quality of installation services and general workmanship. It also means that the roofer is responsible and takes pride in providing customer satisfaction.
High-Quality Products
A potential customer can adequately scrutinize the roofing materials and other accessory products offered by the roofing company. You will reduce the chances of your home suffering from the costly damage due to a defective product if you choose a roofer with a consistent A+ rating.
Reasonable Payment Terms
A true roofing professional will never ask a customer for full payment upfront. A customer will find it extremely helpful if a roofing company shows flexibility on payment terms. This will increase your satisfaction as a roofing client.
Timely Project Completion
A delayed project will surely irate a customer, which leads to lower ratings. A roofing contractor with an A+ rating, on the other hand, considers the goals and respects the time of their roofing customers.
Renaissance Roofing, Inc is a leading provider of top-quality home improvement solutions in Oregon. We offer roof leak repair, roof maintenance, gutter installation services and more. Call us at (541) 791-4886, or fill out this contact form to set up an appointment. We work with clients in and around Albany, Eugene and Salem, OR.