We often consider gutters and downspouts as useful, functional components, but not as design elements. But, when the architecture calls for it, they can be highlighted to boost the home's curb appeal.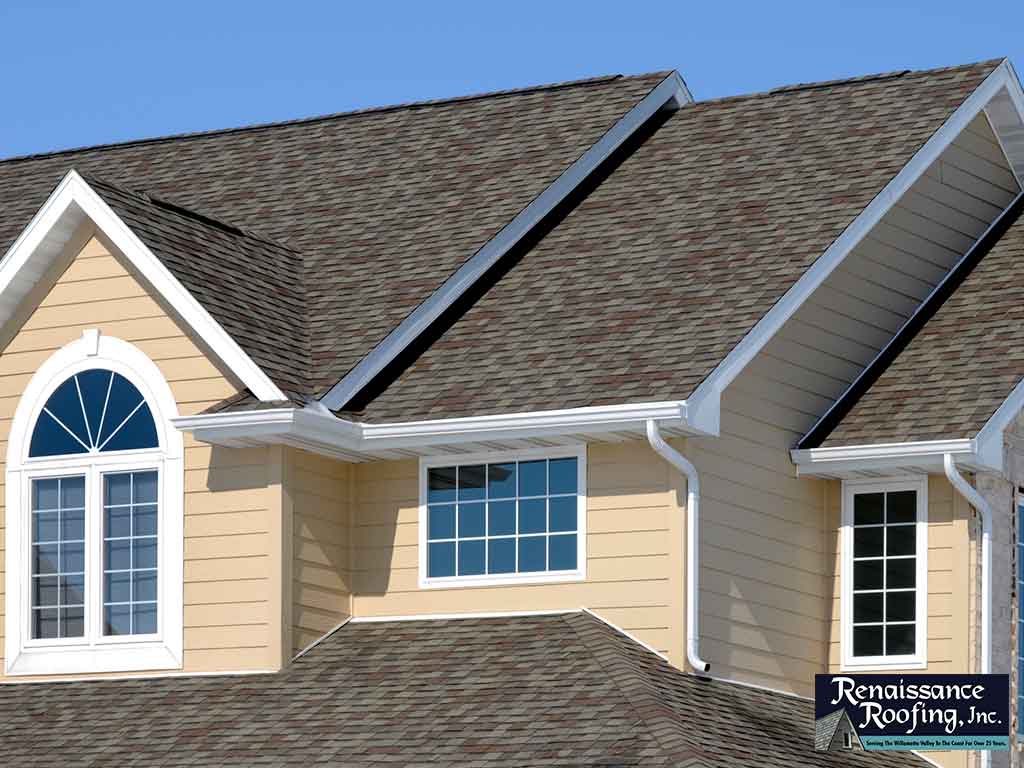 Utilize Copper Gutters
Consider installing copper gutters if you want to bolster the look of your home's exterior. The material's blue-green patination creates a dramatic, brilliant sheen as it ages with no effect on the gutters' function. Their timeless beauty can increase the curb appeal of any architectural style, imparting a sophisticated feel.
Matching With Other Exterior Components
Matching the color of the gutter system with your roof can make it disappear from view, especially if the roof has a darker color. A safe choice, however, is matching your gutters and downspouts to the color of the siding. It's a great way to subtly blend the components without running up against the trim. Talk to your roofer to help you make the right decision on this.
Consider Adding Conductor Heads
Also known as a leader head, it is a catch basin or box located at the top of the downspout. It is often a sheet metal box that varies in shape and size, and is open at the top. It can be used as an additional feature for your home's overall exterior appearance.
When it comes to gutters, Renaissance Roofing, Inc has you covered. Whether you need to replace your old gutters or have them repaired, our pros are ready to provide the knowledge and skills that will ensure that they function properly. By choosing us, you have the guarantee that your gutters will be custom-manufactured to fit your home and installed with precision.
You can also rely on us for roof maintenance and repair needs. Call us at (541) 926-3567 to get started, or fill out our contact form to request a quote. Our Oregon service areas include Salem, Albany and Corvallis.