Regular cleaning is still the best way to prevent gutter damage. There are many other methods, but keeping your gutters free of debris is indeed the best. Renaissance Roofing, Inc, your trusted roof maintenance company, presents some factors that can lead to gutter damage and how you can deal with them.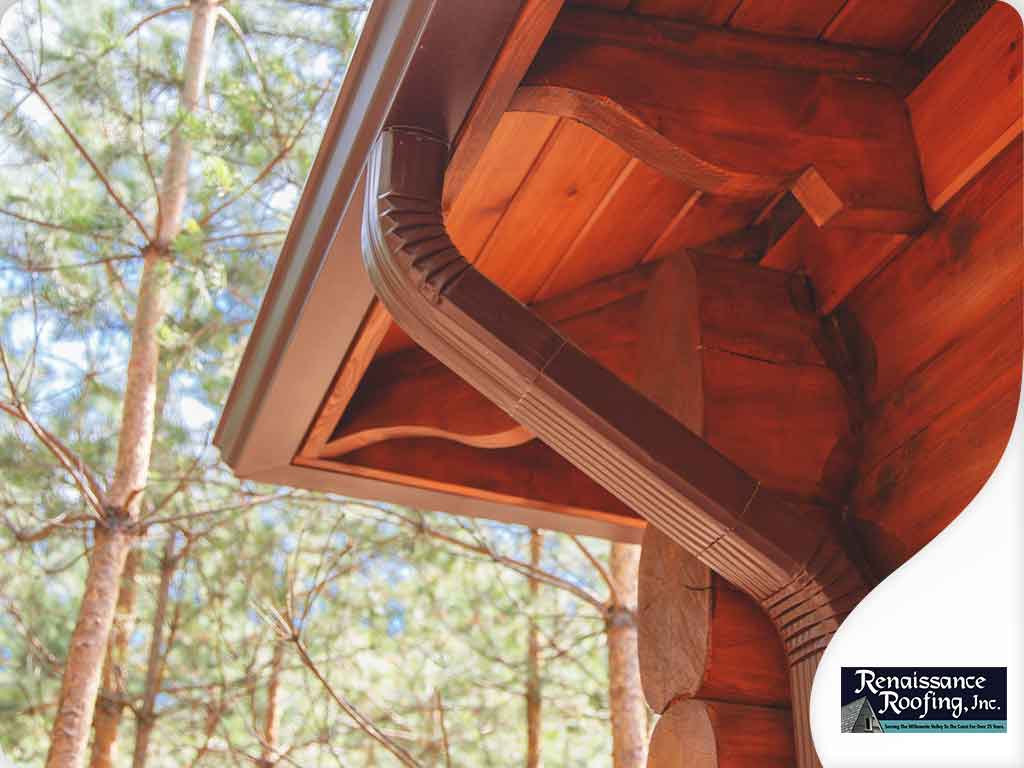 Hail
Thick metallic gutters will hold up well against hail. Balance the cost of metallic gutters versus the frequency of hailstorms in your area. If hailstorms are few and far between, do simple inspections of your gutters before and after them. Before the hail season, inspect brackets, and replace them if needed.
Snow
Ice melts on your roof, flows down to your gutters and freezes while inside them. This expands the gutters, making them crack and break. Proper attic insulation will prevent this, keeping warm air in the home and any snow on the roof. You can also install a de-icing system to melt the ice and keep it flowing to the downspouts.
Water
Gutters are not immune to the damaging effect of water. Standing water can affect their structural integrity, crack the molding and damage other components of your home. Direct sunlight speeds up evaporation and dries gutters faster. Also, moisture-resistant gutter paint can help a lot.
Clogging
When debris doesn't flow through the gutters, it accumulates and presents a bigger risk. The pressure from any flowing water compresses debris together. The debris gets clogged, increasing the water pressure on the gutter over time. The pressure will cause any precipitation to go over the side of the gutters. Installing gutter guards from Renaissance Roofing, Inc, your trusted roofer, should prevent this.
Routine gutter repairs will protect your home from water damage and put your mind at ease. Stop water damage, mold and rot with routine services from Renaissance Roofing, Inc. We offer free estimates to homeowners all over Oregon, including those in Salem, Albany and Corvallis. Call us at (541) 204-1690 for a free inspection.