Roof leak repair isn't something you should delay nor is replacing an old, deteriorating roof. When your roof suffers from damage, you should act immediately. A compromised roof can impact your home's appearance, protection, comfort and energy efficiency.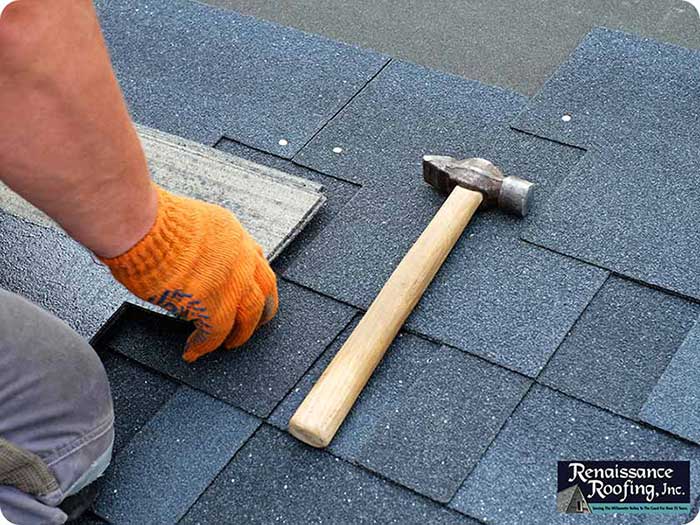 Read on to find out whether you should have your roof repaired or replaced.
Is Your Roof Leaking?
Keep in mind that not all sources of a leak are easy to detect. This is one important reason you should regularly have your roof inspected, especially after extreme weather events. Roof leaks usually occur in the flashing or the vulnerable areas of the system. If the leak occurs in the flashing and is isolated, it can be repaired. However, if your roof is leaking in different places, you may need to have the entire system replaced.
Consider Your Roof's Age
Asphalt shingle, the most popular residential roofing material in the U.S., typically lasts between 15 to 30 years. A spot repair can be done if most of the roof is still in good condition. Although a roof replacement might be necessary if your roof is reaching the end of its lifespan.
Are You Planning to Sell Your Home in the Future?
How long are you planning to stay in your home? If you're thinking of selling it in the future, and your roof is in good shape, it's better to have repairs done. However, if you do choose to get a new roof, it pays to invest in a system with environmentally friendly features. Many of today's home buyers are attracted to components that can help increase energy efficiency and reduce heating and cooling costs. Moreover, modern materials are more energy-efficient and longer-lasting, and offer better performance.
Whether you need a roof repair or replacement, you can rely on Renaissance Roofing, Inc. We are one of the area's most trusted roofers. Call us at (541) 204-1690, or fill out our contact form to request a free estimate. We work with clients in Salem, Albany and Eugene, OR, and surrounding areas.