Asphalt shingles are made with a layer of granules, which protect the shingles from ultraviolet (UV) rays and help boost the material's fire resistance. That is why when you notice excessive loss of shingle granules, you should have a roofer look into it to determine the source of the problem.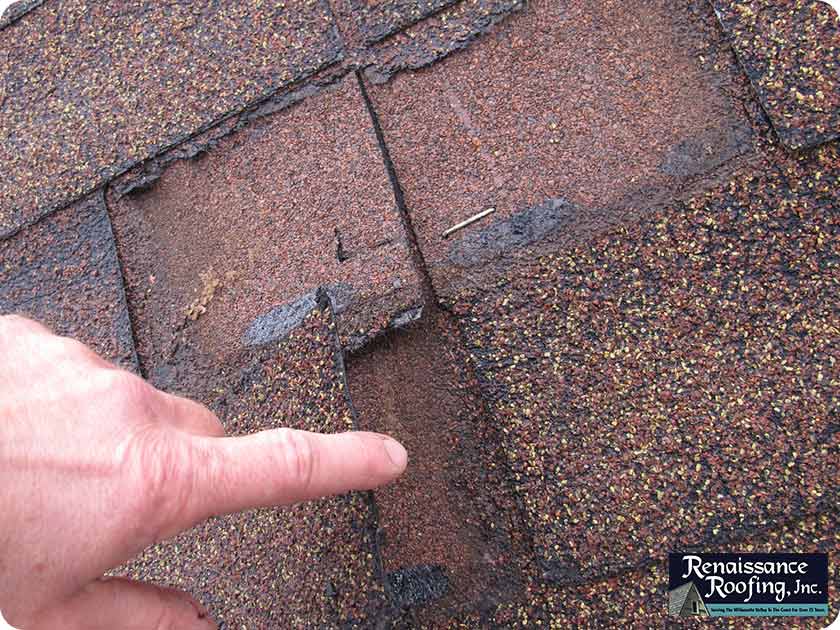 In some cases, though, granule loss is not a cause for concern.
Granule Loss in New Roofing
Granule loss can happen after a recent roof installation. This happens because when granules are embedded into the asphalt shingles during the manufacturing process, some excess granules can get linked with the embedded granules. So, during packaging, shipping or installation, the excess granules will fall off.
However, to be sure that what you are seeing are excess granules and not necessarily premature granule loss, you should reach out to your contractor to inspect your shingles. Roofers can easily tell you if the embedded granules remain intact.
Granule Loss in Old Roofing
If your roof is old and approaching the end of its lifespan, granule loss is ultimately a sign that you should replace your roofing soon. Granule loss commonly happens in old roofs because the bonds between the granules and the asphalt shingles eventually become loose. This causes excessive granules to fall off. Make sure to call a roofing contractor ASAP so that you can plan the replacement of your roof. While granule loss alone won't have an immediate effect on your roof, it can create bigger problems for your roof system and compromise its structural integrity.
Renaissance Roofing, Inc has been operating since 1993, providing quality services to local residents. Our services include new construction, roof replacement, roof leak repair and more. Call us at (541) 791-4886, or fill out our contact form to request a free estimate. We serve customers in Albany, Eugene and Salem, OR.