The asphalt shingle roof is one of the most prevalent roof coverings in the country for many reasons. For one, its multicolored quality offers a charming look that's good for curb appeal. But more importantly, its durability, weather resistance and longevity make it an extremely practical choice for exterior protection.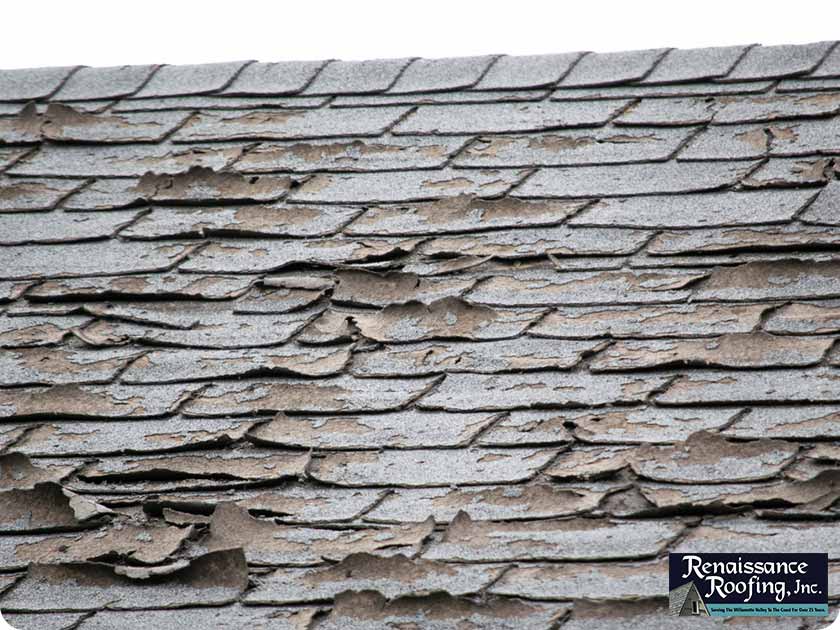 There's a common roofing issue with asphalt shingles, however, that homeowners should know about — curling. So, what causes this issue, and can you prevent it?
Improper Installation
There are strict standards set by roofing manufacturers that must be followed when installing a roofing system. Common specifications include the number of nails allowed per shingle, length and type of nail, and type of underlayment. If the roofing contractor fails to meet any of the requirements, the shingles will usually start to curl not long after the installation is completed. Even worse, these mistakes often negate product warranties.
Be sure to hire a professional and experienced roofer to install and maintain your asphalt shingle. It will save you time and money on repair costs.
Poor Ventilation
One of the culprits of curling shingles is poor attic ventilation. Unobstructed airflow prevents moisture buildup and heat from being trapped in the deck. If moisture and heat reaches your roof, it will cause asphalt shingles to fade and curl. A trained roofing contractor understands the importance of not blocking attic vents and may even recommend additional venting to ensure that your attic and roof can breathe properly.
Planning to give your exterior home a needed boost? Turn to Renaissance Roofing, Inc for a smooth and stress-free experience! We offer professional home improvement services – from roof maintenance to gutter installation. To start a conversation with one of our specialists, call us at (541) 791-4886, or fill out our online contact form. We serve many areas in Oregon, including Albany, Eugene and Salem.