The roof is a crucial exterior element. Its main purpose is to shield building occupants from harsh weather conditions, such as extreme humidity and strong winds. It also plays a primary role in enhancing curb appeal with a variety of textures and colors. It is important to hire a high-rated and experienced roofing contractor – particularly a GAF Certified Weather Stopper® roofer – to efficiently meet the meticulous needs of your home.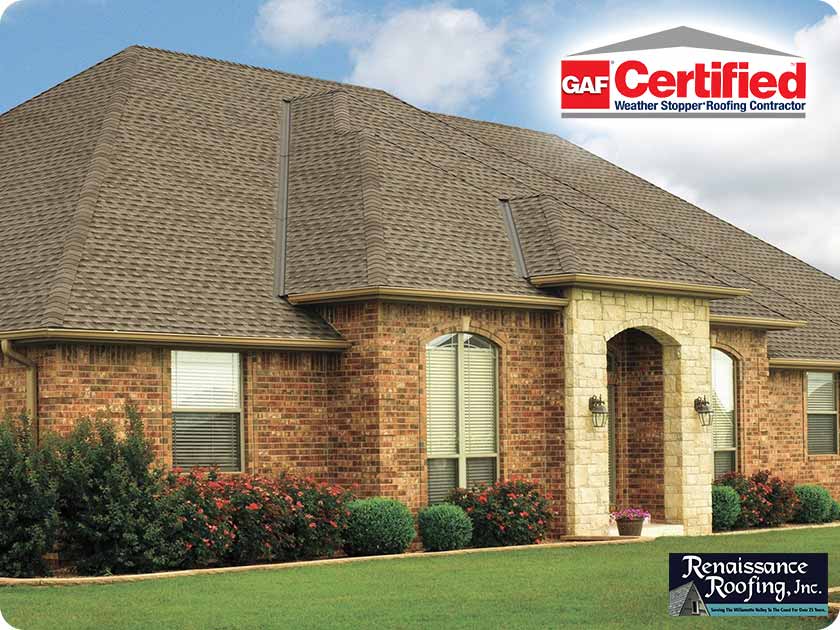 Here are the benefits of working with a GAF-certified roofer:
Ongoing Training
The GAF factory-certified roofers continuously undergo training and must pass the corresponding examinations in order to remain high-rated roofing contractors. This means that your GAF Certified Weather Stopper roofers will diligently work on your roofing project and not rely on simple guesswork when performing their duties. The deep knowledge and experience of your GAF-certified roofer can also help in effectively resolving roofing problems that may come your way.
Superior Installation
Every roofing company wants to satisfyingly meet the roofing needs of its customers. GAF-certified roofers can guarantee a professional-grade roof repair or replacement service. They are equipped with advanced installation techniques that can ensure you a roofing system that is longer lasting and has better resistance to daily wear and tear.
Impressive Warranty
The unique factory-certified status of GAF Certified Weather Stopper roofers qualifies them to install roofing systems that come with special warranties. This means your roof will be installed exactly according to the manufacturer specifications and come with a strong warranty that gives you coverage for many years to come.
Renaissance Roofing, Inc. is a leading source of roofing solutions in Oregon. We work diligently and aim to provide top-quality roof replacement, leak repair, inspection and maintenance services. Call us at (541) 791-4886, or fill out our contact form to set up an appointment. We serve clients in and around Albany, Eugene and Salem, OR.