Expert Roofing Contractors Proudly Serving Albany, OR
Albany is a beautiful historic town, and Renaissance Roofing Inc. takes pride in providing the Albany area with a leading team of roofing contractors. We serve both residential and commercial customers.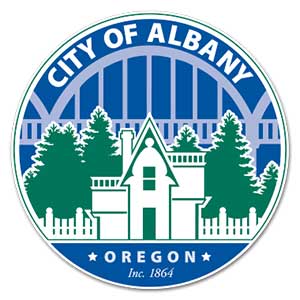 If you notice an abundance of blown-off shingles around your office or home, or if you experience constant leaking, peeling or any other type of issue with your roof, Renaissance Roofing Inc. is the number to call. In addition to making expert repairs or professionally replacing a roof, we also offer seasonal roof maintenance. Your roof lasts longer when it is properly maintained throughout the changing seasons.
Commercial or Residential Roofing … We Do It All!
Did you know roofing professionals have convenient and cheaper access to the industry's finest roofing materials? Make sure your next roofing project is entrusted to our professionals. Renaissance Roofing Inc. is ready to relieve all your stress and headaches regarding your next roof repair or replacement. We will take care of ordering all the necessary supplies, and our factory-trained team already possesses the right knowledge and equipment!
Our staff will show up on time, evaluate the condition of your roof, get the job done and give you peace of mind. Our team of GAF Master Elite® Certified roofing contractors can deliver a high-quality roofing system that will protect your home for decades, and back it with a comprehensive GAF warranty that covers manufacturer defects and workmanship issues. We are also an authorized installer of IB Roof Systems, a premium line of high-performance, durable PVC roofing membranes for commercial and residential applications.
Get a Quote on a New Roof
Do you have a roof emergency, or are you simply in need of a new roof due to years of wear and tear? Contact Renaissance Roofing Inc. for your free roofing consultation in or around Albany, OR. We will happily answer any questions you have regarding the repair or replacement of your new roof. Call our office at
(541) 791-4886
or submit our online contact form.
[serviceareareviewcombo state="OR" city="Albany" showmap="yes" zoomlevel="8″ reviewcount="50″ checkincount="50″]