Leave Your New Construction Project in the Hands of Our Professionals
Roofing for New Homes & Commercial Buildings
Looking to build a new home, but nervous about selecting a roofing company you can trust? With 25 years of experience in the roofing industry, Renaissance Roofing Inc. should be your family's first choice for reliable, professional roofers for new construction.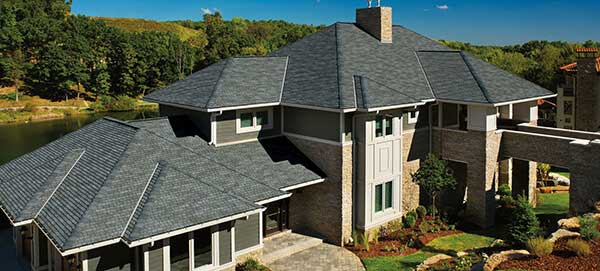 If you're a contractor or developer planning construction of a new home, apartment complex or commercial building, look to the experts at Renaissance Roofing Inc. to install a high-quality roof backed by superior workmanship and warranties.
At Renaissance Roofing Inc., we strive to be a roofing company that brings our customers nothing but exceptional, honest service. Roofing materials behave differently in varying climates. That is why we work to inform our customers about the benefits and downfalls of each roofing material they are considering.
Did you know? With more than 12.5 billion square feet produced every year, asphalt shingles cover about five million homes annually, making it the most common roofing material used throughout the country!
We're GAF Master Elite® Certified & IB Roof Systems Authorized
Less than 3% of roofing contractors in the United States are eligible for Master Elite® certification. Being GAF Master Elite Certified leaves you with the guarantee that your home is in the hands of a staff with deep experience in building residential roofs. We work directly with homeowners to make their dream home a reality.
We are also an authorized installer of IB Roof Systems, a premium line of high-performance, durable PVC roofing membranes for homes and businesses.
Contact Us for Roofing Services You Can Trust
Renaissance Roofing Inc. is the solution for your roofing needs and offers customer-centered service that goes beyond your expectations. Our team has been trained to the very highest standards and will work on your roof as if it were our own. Contact us online or call for a complimentary consultation. In Albany, call
(541) 791-4886
or in Corvallis, call
(541) 754-5220
.