The Roofing Contractor to Choose for Quality & Peace of Mind
At Renaissance Roofing Inc., our GAF Master Elite® Certified status is what makes us stand out in a sea of roofing contractors. Only 3% of all roofing contractors in the nation have qualified as Master Elite®, so you can put your mind at ease that you're dealing with true professionals. Feel confident knowing that your roof is being cared for by the industry's best!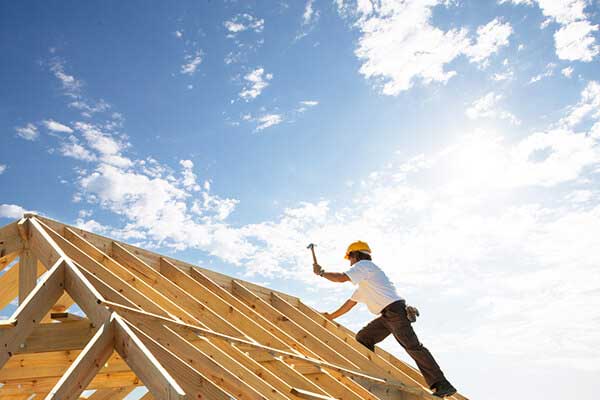 Our Roofing Services
Roof Replacement – As one of the most experienced roofing companies in the Salem area, Renaissance Roofing Inc. can be counted on to deliver a top-quality roofing system that provides many years of protection.
Roof Repair – Have you noticed damage to your shingles? Do you see leaking, peeling or exterior damage to your roof? Don't wait … let us get your roof repaired quickly to prevent structural damage.
Roof Inspection – Leaks, damaged shingles, moss build-up, water damage – these are just some of the issues our experts can pinpoint and repair to prevent small problems from becoming large, expensive problems.
Roof Maintenance – Your roof will last longer if it is properly maintained. We can keep up on seasonal roof maintenance.
What Qualifies Us to Be Your Next Contractor?
At Renaissance Roofing Inc., we are proud of our journey and the accomplishments we have achieved along the way, but what really inspires us is our customers. We have made it our goal to establish trust among the local home and business owners we are proud to call our neighbors. Check out some of the achievements and accreditations you have inspired!
GAF Triple Excellence Award – This award recognizes GAF Master Elite Certified roofers who have earned all three Excellence Awards in one year: the Consumer Protection Award, the Training Excellence Award and the Installation Excellence Award.
GAF Master Elite® Contractor – Less than 3% of roofing contractors in the United States are eligible for Master Elite® certification. As a GAF Master Elite Contractor, we can offer one of the best warranties on the market.
Better Business Bureau Accredited – Our company maintains an A+ rating with the Better Business Bureau and abides by high standards for honest and responsive business practices.
Call for Your Free Estimate
Our GAF certified installers guarantee your home or business is in the hands of industry-leading professionals. Leave your roofing needs to the experts at Renaissance Roofing Inc. Contact us via our online form, or call our office in Albany at
(541) 791-4886
or in Corvallis at
(541) 754-5220
.