Trusted Roofing Services in Eugene, OR
Since 1993, Greg and Laura Evans have committed to providing Eugene, OR, with the very best in roofing services. Their company, Renaissance Roofing Inc., embodies the very best in service, quality and craftsmanship. The Renaissance team is known for maintaining an open and honest attitude toward every customer, and we hope you will be among them. Call on us for: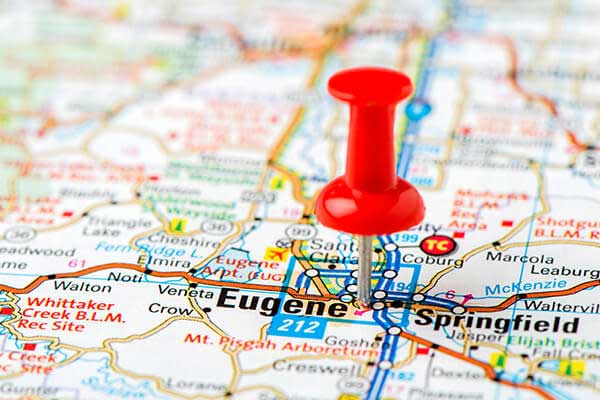 Roof replacement
Roof repair
Roof maintenance
We urge you not to overlook the importance of maintaining your roof. Proper roof maintenance is critical to the well-being of your roof, and decreases the likelihood of untimely repair and replacement expenses for your family or business.
Additional Services
New Construction Roofing: Have a new home being built? Call our team of professionals if your home is under construction and you need a qualified roofer.
Gutter Cleaning: Are your gutters clogged or in need of replacement? Our team of experts can assess whether or not it is worth repairing your gutters before you opt for replacement.
Power Washing: Power washing is an efficient way to improve the look of your roof. However, without a professional, it is easy to damage your shingles, gutters and windows with the pressure of the water. Leave the job in the hands of our experts!
Moss Removal: If moss is an issue where you live, we can remove it and keep it controlled by using a safe moss removal product.
Skylight Cleaning: Brighten your rooms by having our team come out and clean the skylights on your roof.
Request a Free Estimate in Eugene
Did you know Renaissance Roofing Inc. is among an elite group of certified GAF Master Elite® roofing contractors? Only 3% of contractors in the country have earned this prestigious title! We are also an authorized installer of IB Roof Systems.
Submit our online contact request
or call our office at
(541) 791-4886
to learn more about what our team of experts has to offer.
[serviceareareviewcombo state="OR" city="Eugene" showmap="yes" zoomlevel="8″ reviewcount="50″ checkincount="50″]