Leak Repair & Maintenance
Don't Ignore Roof Leaks
Is a leaking roof on your home or business causing stress or inconvenience? While that leak may seem annoying now, the worst part is it may lead to bigger problems! Now, we don't want to exaggerate, but we do want to stress the vital role your roof plays in the protection of your home or commercial property.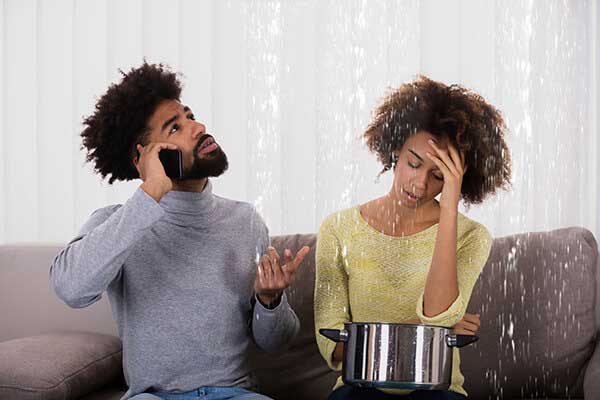 We have seen it too many times to count…
That tiny drip of water might not seem like a problem now, but give it some time and that little problem could turn into a big deal for your roof! By repairing a leaking roof, replacing broken shingles and fixing clogged or faulty gutters, Renaissance Roofing Inc. can protect your home from severe water damage and possible structural damage.
We urge you to act before that leak causes damage to your home and costs a lot more money to repair!
Let Our Industry-Leading Roofers Maintain Your Roof
Your roof will last longer if it is adequately maintained by a professional roofing contractor. Talk with our specialists about having your home monitored and repaired with a roof maintenance plan. Here's why Renaissance Roofing Inc. is qualified to care for your roof.
Our friendly staff genuinely cares about our customers and the community.
We've been providing quality craftsmanship to area residents since 1993.
Being a GAF Master Elite® Certified contractor allows our crew to be factory-trained three times a year!
We offer high-level customer service that will leave you smiling from ear to ear.
We have financing options to fit your specific budget and project needs.
Protect Your Home With Renaissance Roofing Inc.
Your roof protects you from the elements, so it deserves to be taken care of by professionals. If you notice any roof leaks or maintenance issues, call our staff of GAF Master Elite Certified roofing contractors right away! Submit our online form or call our office in Albany at
(541) 791-4886
or in Corvallis at
(541) 754-5220
.