Gutter installation seems straightforward, but like most home upgrades, it will take some careful planning. One of the bases you need to cover, for instance, is gutter size. Is a standard-sized gutter system enough for your home, or should you go for something bigger? Here are some items to consider.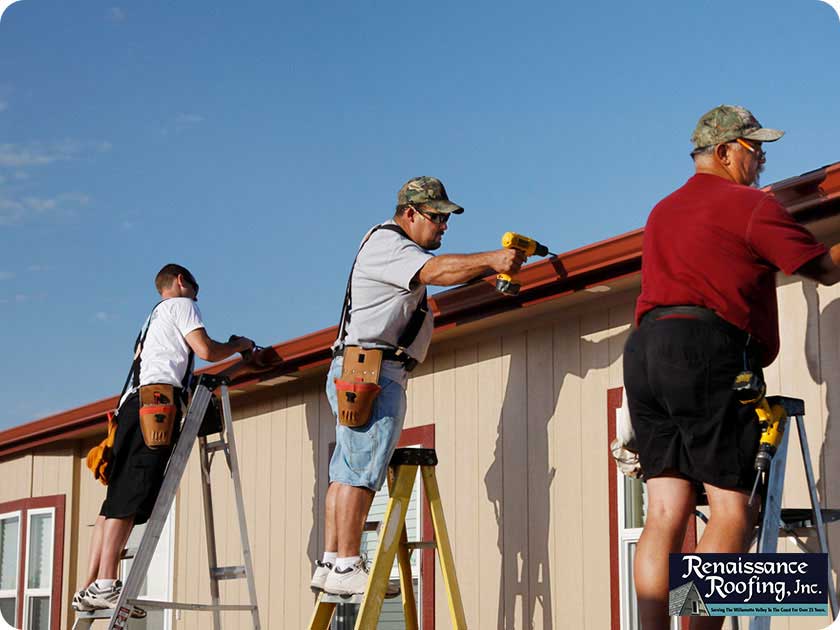 Rainfall Density
The most common gutter sizes are five inches and six inches, but there are also systems available in four inches. To properly determine which gutter size is right for your home, you'll need to take rainfall density into account. You'll want gutters that can effectively handle run-off. That's why, if you live in an area where heavy rainfall is frequent, you should get a bigger system to keep from being overwhelmed during a rainstorm.
Roof Pitch
Another factor that can affect your choice of gutter size is roof pitch. The steeper it is, the more wind-blown rain it will collect. For this reason, it's generally a better idea to pick a larger gutter system when your home has a steeply pitched roofing system. The same thing goes if your home is surrounded by tall trees. To better accommodate falling leaves and prevent clogging, you'll need larger gutters.
Extra Capacity
If you feel like six-inch gutters won't be enough for your home, you have the option to get them larger ones (seven or eight inches). Just note that this will most likely cost more and will require a custom order. What you should do, instead, is to consult with a reliable roofing and gutter company.
Aside from roof leak repair, Renaissance Roofing, Inc can also handle your gutter needs. With our high-quality seamless gutter installation service, we'll deliver a finished project that exceeds your expectations, allowing for a home that remains safe and intact against water damage. We proudly serve the areas in and around Albany, Salem and Eugene, OR. Call us today at (541) 791-4886, or fill out this contact form to schedule your consultation.