Have you inspected your roof and gutters lately? If they are displaying signs of damage, it pays to consult a roofing professional immediately. In Salem, OR, and surrounding areas, the name to call is Renaissance Roofing. For more than 25 years, we have provided homeowners with high-quality solutions to roofing needs. No job is too small or too big for us. Whether you need comprehensive roof maintenance or prompt gutter cleaning, we'll make sure the work is completed perfectly the first time.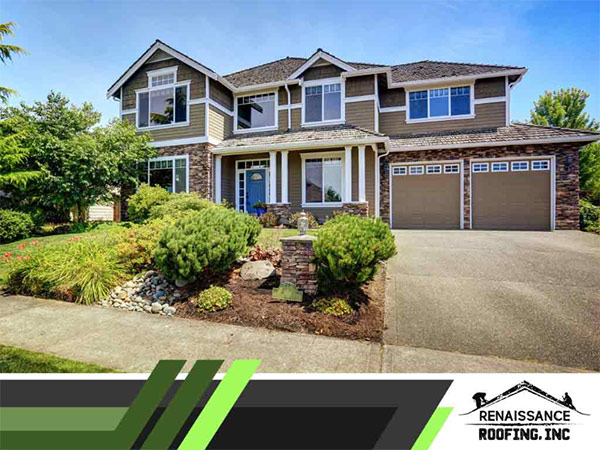 Here's a closer look at how we can help create a better home for you:
Roof Replacement. Don't suffer an old and failing roof. Before your dilapidated roof leaves your home vulnerable to water damage, turn to Renaissance Roofing. As a certified GAF Master Elite® contractor, we carry the highest-quality shingle roofing systems from North America's largest manufacturer, GAF. Choose from GAF's selection of three-tab, Timberline® and Designer shingles to ensure advanced weather protection with solid, extensive warranties covering both material and installation.
Roof Inspection and Repair. Following a major weather event, make sure to have a trusted expert like Renaissance Roofing conduct a thorough inspection of your system. Our professional crew will trace all possible leak sources, dealing with them through our quality repair services. There's no better way to extend your roof's lifespan and ensure its continued performance than working with us.
Roof Maintenance. Renaissance Roofing is also the name to call if you want to keep up with seasonal maintenance for your roof. With your system in tip-top shape, there's reduced potential for serious weather damage and related issues.
Gutter Repair and Cleaning. Renaissance Roofing isn't just a roof expert–we are also a trusted gutter repair company in the region. With our quality repair and cleaning services, we'll make sure your gutters provide smooth, clog-free performance throughout the year.
Power Washing. One of the easiest and quickest ways to get your home looking like new again is with power washing. To prevent possible damage to your shingles, leave the work to professionals like us.
Skylight Window Cleaning. Skylights are a great addition to your home, but they can be challenging to clean. Enter Renaissance Roofing. With our expert services, we'll leave your skylights spick and span, ensuring they look and function their best at all times.
Moss Removal and Control. Did you know that moss on your roof can lead to serious issues and even result in premature roof failure? To keep your system in top form, Renaissance Roofing can eliminate moss with our safe moss removal process.
Renaissance Roofing is fully licensed and insured roofer, with workers' compensation and liability coverage. These credentials ensure the work we do is legitimate and adheres to local code and safety regulations. Not only that, we also offer flexible financing options that make paying for your upgrades easier and more convenient.
For a better home, look no further than Renaissance Roofing. We serve homes in Salem, OR, as well as Oteha and Corvallis, OR. Call us today at (541) 791-4886 or fill out this online form to schedule your consultation. We'd love to hear from you!