Polyvinyl chloride (PVC) roofing is a single-ply membrane, which is typically used on flat roofs. This roofing option is made up of two layers, and polyester is sandwiched between them for added support. These layers contain additives that make PVC flexible and long-lasting. Here are the benefits of PVC roofing.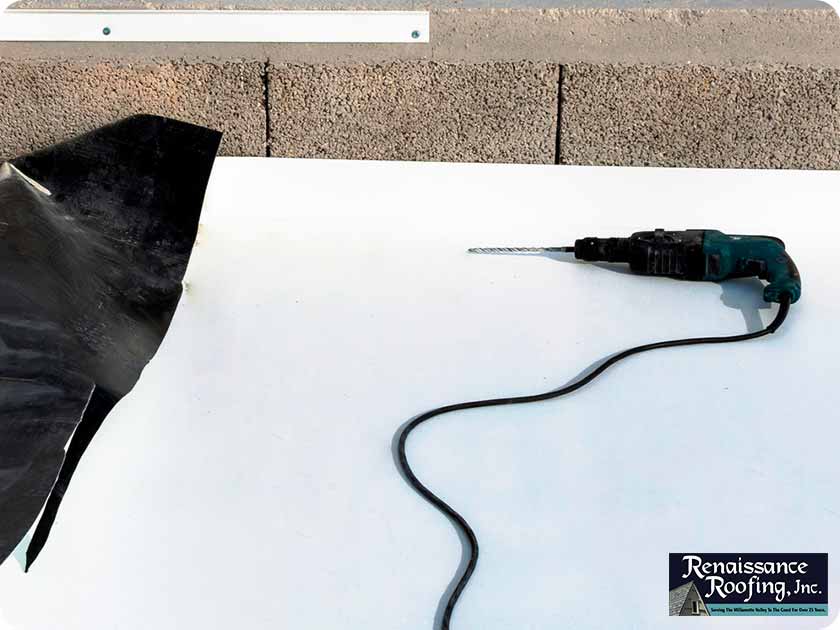 Wind-Resistant
PVC features welded seams, giving it superior strength and wind-resistant. These heat-welded seams form a watertight seal that's even stronger than the membrane itself. PVC roofs don't need adhesives, caulks and tapes for sealing its seams like other roofing systems. This roofing material is ideal for areas prone to high winds and hurricanes. A PVC roof can remain intact even when exposed to Category 3 hurricanes.
Fire-Resistant
Another great benefit of PVC is its fire resistance. PVC offers extreme resistance to oxidation reactions, making it safer than other roof types.
Chemical-Resistant
With PVC you don't have to worry about roofing problems due to chemical exposure. It means that your flat roof will remain efficient even after exposure to harsh chemicals.
Long Lifespan
When properly installed and maintained by an experienced roofer, a PVC roof can last for at least two decades. With this roof, you can save a significant amount on costly repairs and maintenance. To make your system last longer, make sure that it has proper drainage. Pooling water can accelerate the deterioration of roofing material and result in expensive damage.
Eco-Friendly
PVC is also known for its environmental friendliness. It has high solar reflectivity, which translates into less energy loss or reduced heating and cooling costs.
Renaissance Roofing, Inc is the area's leading roof replacement and gutter repair company. Call us at (541) 204-1690, or fill out our contact form to request a free estimate. We work with clients in Salem, Albany and Eugene, OR, and surrounding areas.